Sunday Music Musings, August 22, 2020
This week I am happy to play more women composers. Nadia Boulanger (1887 –1979) was a French composer, conductor, and teacher. Nadia entered the Paris Conservatoire at the age of 9, studying with Faure and others. She won many prizes and championed her own works and that of her younger sister Lili, a hugely talented composer who died in 1918 at the age of 24. Nadia is known for having taught many of the leading composers and musicians of the 20th century, including Daniel Barenboim,  Elliott Carter, Aaron Copland, David Diamond, John Eliot Gardiner, Philip Glass, Roy Harris, Quincy Jones, Michel Legrand, Darius Milhaud, Astor Piazzolla, Virgil Thomson.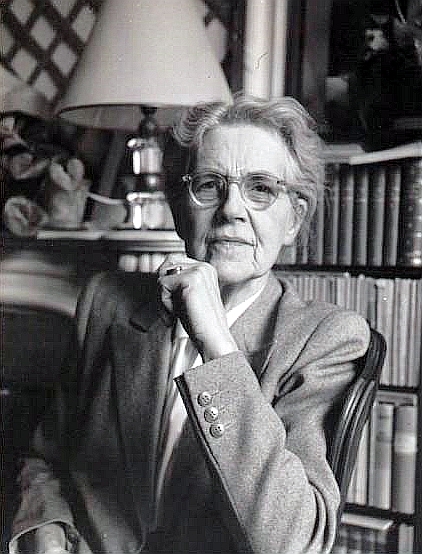 Boulanger taught in the US and England, including the Juilliard School, the Yehudi Menuhin School, the Longy School, the Royal College of Music and the Royal Academy of Music, but her principal base for most of her life was her family's flat in Paris, where she taught for most of the seven decades from the start of her career until her death at the age of 92. (Wikipedia). From 1921–1935 she taught the French Music School for Americans in Fontainebleau.
Nadia Boulanger liked to be known as "Mademoiselle" and you can watch a documentary by that name on YouTube. She was the first woman to conduct many major orchestras in America and Europe, including the BBC Symphony, Boston Symphony, New York Philharmonic and Philadelphia orchestras. She conducted several world premieres, including works by Copland and Stravinsky, who was a good friend. She also performed occasionally as a pianist and organist. Petite Canon was shared in the publication of the AGO (American Guild of Organists).
For our service music we have left the Gloria based on the Ash Grove, for a Kyrie based on the English folksong Early One Morning, from the same English Folksong Mass by Malcolm Archer, English composer, conductor and organist, recently retired as Director of Chapel Music at Winchester College. Early One Morning is found in publications as far back as 1787. The well-known melody was first printed by William Chappell in his publication National English Airs c.1855-1859, but may be derived from an earlier song.
The hymn of the day goes with the gospel, when Jesus says to Peter, "who do YOU say I am?" It is officially for the Feast of the Confession of Saint Peter, which is January 18. The original text by William W. How (1823-1897) was "Thou art the Christ." (From hymnary.org): Born in Shropshire, How studied at Wadham College, Oxford, and Durham University and was ordained in the Church of England in 1847. He served various congregations and became Suffragan Bishop in east London in 1879 and Bishop of Wakefield in 1888. Called both the "poor man's bishop" and "the children's bishop," How was known for his work among the destitute in the London slums and among the factory workers in west Yorkshire. He wrote a number of theological works about controversies surrounding the Oxford Movement and attempted to reconcile biblical creation with the theory of evolution. He was joint editor of Psalms and Hymns (1854) and Church Hymns (1871). While rector in Whittington, How wrote some sixty hymns, including many for children. His collected Poems and Hymns were published in 1886. His best known hymn text is probably "For All the Saints."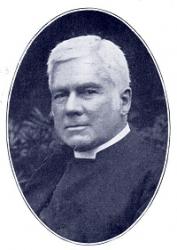 The tune Wyngate Canon is by one of the greats of Episcopal church music, Richard Wayne Dirksen (1921-2003). Born in Freeport, Illinois, the son of an organ builder, Dirksen played the bassoon in High School and was a drum major. Awarded a scholarship, he then studied organ at Baltimore's Peabody Conservatory under Virgil Fox. Many of his hymns were composed for use in Washington National Cathedral, where he served in many capacities from 1942-1992. Some of my other favorite hymns by Dirksen are Vineyard Haven (Rejoice Ye Pure in Heart) and Innisfree Farm (Christ Mighty Savior). As I've said every week, tune names usually reference places, and this one honors Dirksen's eldest son, Richard, who lives with his family on Wyngate Drive in Bethesda, Maryland. The tune is an actual canon or 4 part round, but the three family members of the Pandemic Hymn ensemble had to settle for three parts.  Please add a fourth from home!
The Prelude by Fanny Hensel (which is our postlude) is grand and almost bombastic. I love it, but I almost feel like she is trying to prove she can "play with the boys." From Wikipedia: Fanny Mendelssohn (1805 –1847), later Fanny [Cäcilie] Mendelssohn Bartholdy and, after her marriage, Fanny Hensel, was a German composer and pianist from the Romantic era. She grew up in Berlin, Germany, and received a thorough musical education from teachers including her mother, Ludwig Berger, and Carl Friedrich Zelter. Her brother Felix Mendelssohn, also a composer and pianist, shared the same education and the two developed a close relationship. Due to the reservations of her family, and to social conventions of the time about the roles of women, a number of her works were published under her brother's name in his Opus 8 and 9 collections. In 1829, she married the artist Wilhelm Hensel and, in 1830, the two had their only child, Sebastian Hensel. In 1846, despite the continuing ambivalence of her family towards her musical ambitions, Fanny Hensel published a collection of songs as her Opus 1. The next year, she suddenly died of a stroke.
She composed over 460 pieces of music, including a piano trio, a piano quartet, an orchestral overture, four cantatas, over 125 pieces for the piano, and over 250 lieder, most of which went unpublished in her lifetime. Since the 1990s her life and works have been the subject of more detailed research.
The music historian Angela Mace Christian has written that Fanny Mendelssohn "struggled her entire life with the conflicting impulses of authorship versus the social expectations for her high-class status[…]; her hesitation was variously a result of her dutiful attitude towards her father, her intense relationship with her brother, and her awareness of contemporary social thought on women in the public sphere."
This week we did indeed have a hymnsing on zoom. It was so great to be together and to know that everyone was wailing from home even if we couldn't hear each other.