All Hallows Eve Music Musings October 31, 2020
As I write this on Halloween (All Hallow's eve) I am reminded of a verse that parodies the Great Litany
From ghoulies and ghosties and long-legged beasties
And Things that go bump in the night,
Good Lord deliver us.
This has been attributed to the Irish, the Scottish, the Cornish, and the 14th century, but most likely it appeared as a sort of compilation fairie poem in the first decade of the 2oth century.
At Grace Church, every other year, we have had a Halloween concert since about 1994. I was inspired by the Yale Symphony's midnight Halloween concert which I believe is still going. As a senior I actually got to play Bach's Toccata in d minor on the magnificent Woolsey Hall organ. But I digress. This year, to help with celebrations in this weird time, and with the help of Paula Roper, my YouTube guru and video editor we have put out a playlist celebrating Halloween concerts of the past, including some never-before see pieces from last year.
This time of year, as the days get shorter, and the landscapes are full of austere beauty, many cultures celebrate harvest and remember the dead. It is a time when we can feel the "thin place" between the living and the dead. As I have lost some close friends in the last few months and years, I am thinking of really celebrating All Souls' in true Dia de los muertos fashion by going to a cemetery with a picnic and sharing memories.
It is kind of a big deal when All Saints Day actually falls on a Sunday. There is almost too much to choose from—but this year, since we cannot sing hymns or have choirs, I will be doing two Requiem chant-based organ settings with my cantor chanting, a piece that quotes "For All the Saints," and a beautiful unison anthem by Eleanor Daley.
Maybe the most familiar Gregorian chants still in our cultural ear are the Requiem chants, including the In paradisum (and the Dies irae) because they were quoted by so many composers from the Renaissance to the Romantic era and the 20-21st century (Duruflé is a particularly good dexample.) It makes so much sense that composers would want to quote the ancient chant when setting a work of remembrance, connecting us through shared melody to the many generations who have gone before.
Gerald Near (b. 1942) is a Catholic composer who has a whole set of Gregorian Chant preludes. His organ setting of the Requiem chant is clear and harmonized. The In Paradisum (as we imagine the departed already enjoying heaven, near the end of the Requiem service) has the tune in the pedals, but on a 2 foot stop, which means you are hearing it in a very high (heavenly) octave.
Here is more about Gerald Near: he studied theory and composition at the American Conservatory of Music in Chicago with Leo Sowerby, and continued those studies with Leslie Bassett at the University of Michigan, where he also studied organ with Robert Glasgow, published organ and choral music, and completed his Master's degree in orchestral conducting while studying under Gustav Meier. In 1982, he was one of the first recipients of a McKnight Foundation Fellowship. The following year he moved to Dallas, where he was appointed organist/choirmaster, and subsequently, Canon Precentor of St. Matthew's Cathedral. He is Director of Aureole Editions and presently resides in New Mexico.
Sine Nomine is the tune (and 8 verses of hymn) that many of us most associate with an All Saints' service, so I will play a short meditation on this Vaughan Williams tune during the service. You may hear a few more variations live as you are seated before the livestream. Richard Proulx (1937-2010) was an American composer and editor of church music, including anthems, service music, and organ music, formerly based in Chicago. We in the Episcopal Church may know him best when we sing his Sanctus S-125. The pronunciation of his name is suggested by the section of his catalog entitled "Noulx [new] from Proulx". The postlude puts the tune in a fugato (mini-fugue) in G minor.
Finally, happily continuing to try to represent for women composers is one of my favorites, Canadian Eleanor Daley (b. 1955), a composer, choral musician and accompanist who lives and works in Toronto, Ontario.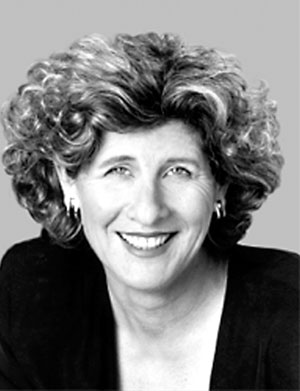 And God Shall Wipe Away All Tears is an anthem usually sing by our School Choir II trebles, so from her many years as head chorister, our cantor knows it well. It is a King James setting of revelations 21:4
And God shall wipe away all tears from their eyes; and there shall be no more death, neither sorrow, nor crying, neither shall there be any more pain: for the former things are passed away.