Sunday Music Musings July 4, 2020
This week I might want to make this blog a bit shorter, as a nod to a "holiday" weekend. What makes a holiday in pandemic? You have to make your own. For me it was watching Hamilton with my family last night. I remember driving home from Cape May in 2016 and listening to the whole show while my daughter Grace explained it. Last summer we finally went to the room where it happened. Last night, watching on Disney+, I especially enjoyed having closed captioning on–highly recommended!
As a nod to this 4th if July, I am playing a prelude based on "America the Beautiful," by Katharine Lee Bates (1893), tune name Materna. Bates went to Wellesley and later became an English Professor there. The hymnary.org provides this information: "In the summer if 1893 when she was lecturing at Colorado College she went to the top of Pike's Peak. Inspired by the beauty of the view she wrote all four verses of 'America the Beautiful' which was an instant hit when it was published. She had an intimate relationship with Katharine Coman, dean of Wellesley, who she lived with for 25 years, until Coman's death. 'Yellow Clover: A Book of Remembrance' celebrates their love and partnership. She enjoyed traveling, the out of doors, reading and friends."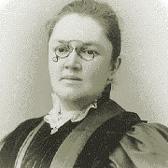 My favorite verse is the third. After 9/11, that thing about alabaster cities used to make me cry, but now the last two lines resonate more, speaking to individual rights versus the good of all.
O beautiful for patriot dream
that sees beyond the years
thine alabaster cities gleam,
undimmed by human tears!
America! America! God mend thine every flaw,
confirm thy soul in self-control,
thy liberty in law.
The tune is by Samuel Augustus Ward (1847-1903) a native of Newark, New Jersey, who became organist/choirmaster at Grace Church in Newark from 1880 until his death in 1903. The tune was originally meant for the text "O Mother Dear, Jerusalem," but a publisher paired it with Bates' poem in 1910, earning Bates posthumous induction into the Songwriters Hall of Fame in 1970.
And finally, Charles Callahan is an incredibly prolific organ composer, a native of Cambridge, Massachusetts. He is a graduate of The Curtis Institute of Music, Philadelphia, Pa., and The Catholic University of America, Washington, DC. (I feel a special affinity to Curtis, having grown up in Philadelphia, and having studied at a scholarship student at the Germantown Branch of the Settlement Music School, a place where Mary Louise Curtis's portrait used to look down on me as I did my homework in the waiting room).
The Canticle is a Jubilate we used as a psalm a few weeks ago (Psalm 100). Trying to record Anglican chant virtually only points up how much we depend on being able to hear one another to "sing with one voice." I still love seeing all the choir members who were willing to take a stab at this. Anglican chant is fairly unique to the Episcopal church, and strives to recreate a speaking cadence that is harmonized.
The hymn of the day, 692 in the hymnal 1982, references the Gospel "Come unto me, all you who labor and are heavy-laden and I will give you rest" (which of course, makes some of us think of Handel's Messiah). The text "I heard the voice of Jesus say" is by Horatius Bonar (1808-1889), whose family has had representatives among the clergy of the Church of Scotland during two centuries and more. He was a Scottish minister and hymnodist.
The tune is by Thomas Tallis (c. 1505-1585). It is truly a mark of genius that Tallis could so excel in the grand and the simple that two of his most famous works – Spem in Alium (40 separate parts, in Latin-here is Harmonium singing it in 2016) and If Ye Love Me (simple, beautiful SATB motet in English, sung by my friends at my wedding!) – are both so perfect. Tallis, also an entrepreneur, was granted an exclusive patent in 1521 with William Byrd to print and publish music.
This tune, known as his "Third Tune" is one of my favorite things ever, mostly because of Ralph Vaughan Williams gorgeous setting for string orchestra, Fantasia on a Theme by Thomas Tallis composed in 1910. That work is scored for an expanded string orchestra divided into three parts: orchestra I, a full-sized string orchestra; orchestra II, a single desk from each section; and a string quartet. Tallis's original tune is in the Phrygian mode and was one of the nine he contributed to the Psalter of 1567 for the Archbishop of Canterbury. Vaughan Williams included it in his edition of the English Hymnal of 1906.
I recently learned a new organ voluntary on this tune by Gerald Near (b. 1942), which is the postlude. Near, one of the finest composers of church music writing today, first studied theory and composition with Leslie Bassett, organ with Robert Glasgow, later returned for graduate study in orchestral conducting with Dominick Argento and conducting with Thomas Lancaster at the University of Minnesota. In 1982 Near was one of the first recipients of a McKnight Foundation Fellowship. He has been commissioned by the AGO and Gloria Dei Cantores and was for many years organist/choirmaster, and subsequently, Canon Precentor of St. Matthew's Cathedral in Dallas. Many of his works explore Gregorian chant themes. He is Director of Aureole Editions and presently resides in New Mexico.
So much for shorter…but I realized I am using these blogs to "talk" to my choirs who can't gather now, and I really love what I am learning. For example, I did not realize the Newark NJ connection to America the Beautiful.
I also made my choirs a video this week so they keep their voices in shape. feel free to use and share! Happy independence Day!