Sunday Music Musings September 26, 2020
When I was in fourth grade, I got my very first classical album. Being a good Philadelphia girl, it was of course the Philadelphia Orchestra, with their lush and unsurpassed strings–and it was an album called Finlandia (I can't believe I just found this on YouTube—well, yes I can!)
I would lie on the floor in front of the phonograph and dream my way through Peer Gynt, Valse Triste, and of course Sibelius' Finlandia, ending with the entrance of the Mormon Tabernacle Choir singing this tune (FINLANDIA). Looking back, I just now realize how influential this recording was on my whole life, especially the classical and choral seeds that were planted.
The hymn to this tune is usually set to the words "Be Still My Soul." Here is a fantastic recording by the boy's choir, Libera, complete with lyrics. This hymn text was written by Katharina Amalia Dorothea von Schlegel (b. 1697) in 1752. She was an Evangelical Lutheran Stift (i.e. Protestant nun) at Cöthen. It really speaks to me in the time of pandemic anxiety.
In 1899 Finland's most renowned composer, Jean Sibelius (1865-1957), wrote a musical score for six historical tableaux in a pageant that celebrated and supported the Finnish press against Russian oppression. In 1900 Sibelius revised the music from the final tableau into Finlandia, a tone poem for orchestra. The chorale-like theme that emerges out of the turbulent beginning of this tone poem became the hymn tune, first appearing in the Scottish Church Hymnary (1927) and the Presbyterian Hymnal (1933). (again, thanks to hymnary.org, where you can also find the full text).
Our prelude is a setting by Chicago composer Edwin Childs for organ and instrument, in this case, the wonderful Erik Donough, showing his breath control on soprano saxophone!
According to his website, Ed Childs, born in 1945, is a native of New Hampshire. He studied composition with Jack Goode at Wheaton College, IL (BM); and with Wayne Barlow, Warren Benson, and Samuel Adler at the Eastman School of Music (PhD). He has taught music theory and composition at Cairn University (PA), Biola University (CA), and is currently retired from teaching at Moody Bible Institute in Chicago.
Our hymn of the day is a definite old-timey favorite, "Rock of Ages," but in my years of teaching this to young choristers, they really like it too! The tune, TOPLADY is named for the author of the words, Augustus Montague Toplady. Born in Surrey, his father, a British officer, died when he was a child, and he was sent to Westminster School, London. He began hymn-writing at 14. At University at Trinity College, Dublin, he was converted at a service held in a barn. In 1758, he became an extreme Calvinist, which brought him later into conflict with John Wesley and the Methodists. "Wesley is guilty of Satanic shamelessness" he once said. He was ordained to the ministry in the Church of England in 1762. In 1776 he wrote an article about forgiveness, intended as a slap against Wesley, and ending with the poem "Rock of Ages." There is a legend that Toplady was inspired to write this hymn after finding shelter from a thunderstorm in a cleft in a rock at Burrington Combe in Somerset, England in 1776. In 1768 he became vicar in Devonshire, which he held until his death from consumption at the age of 38.
The tune is by Thomas Hastings, born in Lichfield County, Connecticut in 1784. In 1786, his father moved the family to Oneida Co., N. Y. where amid a rough frontier life, Hastings nonetheless developed a penchant for music. "He went, in 1817, to Troy, then to Albany, and in 1823 to Utica, where he conducted a religious journal, in which he advocated his special views on church music. In 1832 he was called to New York to assume the charge of several Church Choirs, and there his last forty years were spent in great and increasing usefulness and repute. He died at New York, May 15, 1872. His aim was the greater glory of God through better musical worship; and to this end he was always training choirs, compiling works, and composing music." -John Julian, Dictionary of Hymnology (1907)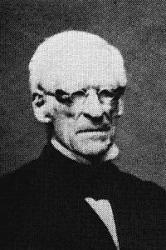 Now that we are in America, the Gargoyles (teen boys) and some of their former directors (thank you PJ and Greggy!) have done a virtual choir of a Sacred Harp piece that we have had in our repertoire forever—The Promised Land. Many Sacred Harp tunes are without composer attribution, but this one cites a woman, Miss M. Durham. Matilda T. Durham (1815 – 1901) was a native of South Carolina. She married Andrew Hoy (1819–1890) in 1843; the ceremony was conducted by John Gill Landrum, who like her was a contributor to William Walker's Southern Harmony. She worked as a singing teacher, and produced Baptist articles and tracts with traces of wit. Durham moved to Cobb County, Georgia after the American Civil War.
The adults also did one last virtual choir, and I am really happy that a few people participated for the first time. It is the Gospel Acclamation we use in the fall, to the tune Deo Gratias. This tune is interesting as being orginially a Medieval carol (the Agincourt Carol) Henry V (Our KING went FORTH, from Nor-MAN-dy) and the Battle of Agincourt (1415).
Soon we are going to livestream, so the music may change a bit, and although I will be happy to play organ in person, I will miss our virtual choirs for a while! Thanks to everyone who has participated of the past 6 months.